What You Need to Know Before Laying Tile on Concrete
Although putting tile directly over concrete is a common practice, there are a couple issues that need to be addressed to be sure your project stands the test of time, and won't cause issues down the road that could have been easily addressed up-front. The two most important factors are Moisture and Foundation Shifts. Generating a flat, dramatic tile floor doesn't have to be hard if you plan ahead and take the necessary steps.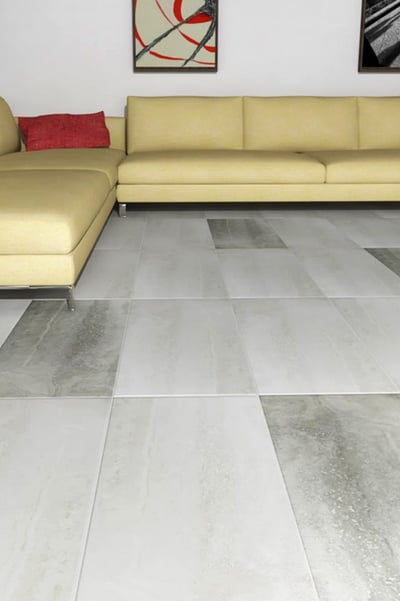 ---
Rectified porcelain tiles are favored by homeowners, architects and designers for their sleek appearance and seamless edges, perfect for modern and industrial styles which have gained in popularity nowadays.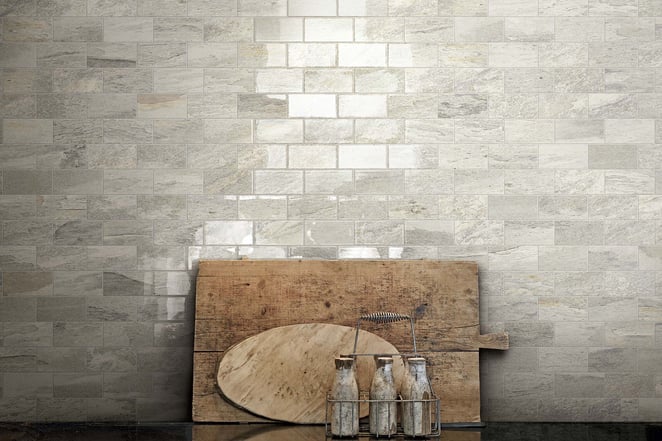 ---
Beveled glass is a design feature that adds dimension instead of being just a flat surface. This additional dimension adds character and a sophisticated effect as a backsplash to your bathroom or kitchen. Beveled glass tile as a backsplash for your kitchen or bathroom really brings a different style or design element to the space, making it look bigger and lighter. A backsplash is an important design aspect to any home. It keeps the desired area looking clean and beautiful. It also protects the wall from dirt, cooking splashes, grime and soap splashes. Applying glass tiles also has the advantage of easy maintenance. Beveled glass tiles as a backsplash adds dimension, interesting design elements to the room, style and sophistication. Simply put, they make the room look pretty.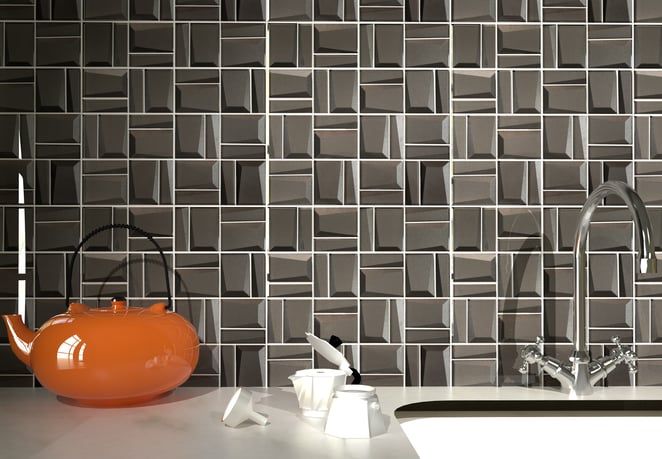 ---
Interesting and full of of character, crackle tile has become a popular choice in today's design projects. From kitchen backsplashes to a variety of bathroom applications, more design-conscious homeowners love the subtle web patterns and unique designs inherent to crackle tile. Although beautiful, crackle tile warrants a cautionary disclaimer when installing.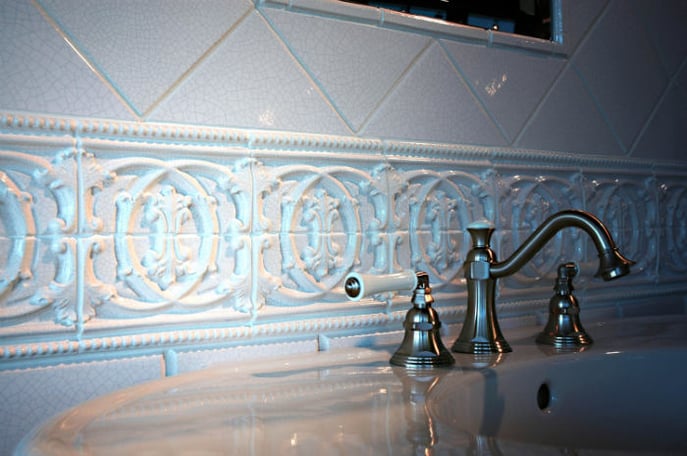 ---
When starting your tile flooring project, there are a few things to keep in mind to ensure that your flooring is not only beautiful, but also durable. For proper installation, tile flooring needs to be set on a subflooring known as backer board.
What is backer board?
Backer board is the foundation to set the material on, in this case, tile. Backer board can be in the form of a variety of products from different manufacturers. The main categories of backer board are: Cement board, Fiber cement board, Glass mat gypsum board, Water-resistant drywall, Styrofoam base backer board or two layers of plywood with a new product known as a thin, lightweight, plastic underlayment system or uncoupling membrane. The main choice for the backer board is where it is being used, wet or dry areas such as a bathroom or a hallway.
---
Finishing the edges of your tile design gives an overall clean and polished look. But what if coordinating bullnose pieces aren't available for the tile you picked? Here are three alternatives on what to use besides bullnose tile.

First off, what is bullnose tile? Simply put, it's trim that is used to provide a smooth, finished edge to your tile layout. In the example below, bullnose pieces of white subway tile were used to frame the shower wall and hide the exposed edging of the 3x6 tiles used in the design. Note: bullnose edging can be on either the long edge or short edge of the tile. In this example, the bullnose is on the long edge.
Now it's time to get creative! Here are three different ways to finish the edges of your design without using bullnose tile...
Home design is all about sprinkling little details here and there to make the final outcome truly unique. One way to incorporate individuality into your kitchen is by selecting a custom edge profile for your countertops. While this may seem like a small task, different edge profiles will lend a different look and feel to the surface space. So giving this a little thought can potentially result in a big impact on the finished product. In this article, we're going to highlight a few of our favorite profiles and what makes them so special.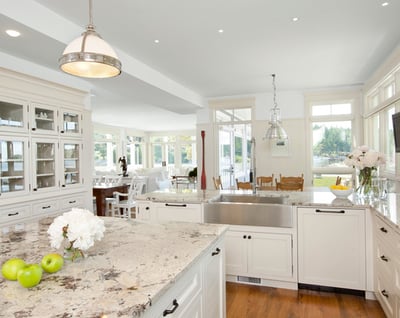 ---
A captivating covering for both indoor and outdoor surfaces, thin porcelain offers the look of natural stone with the strength and durability of porcelain. As this material quickly gains popularity in both the commercial and residential markets, we thought now would be the perfect time to share these five points on thin porcelain.