The "Family" Business
Ever since 1988, when we opened a small fabrication shop and showroom, Ferazzoli Imports of New England has been on an incredible journey. Through acquisitions and partnerships, we've brought a number of independent businesses together and added our Architectural Design Division into one cohesive entity – GENROSE Stone + Tile. Along this journey, we've never lost sight of our goal to build a strong and enduring brand.
Owners Roseann Martorelli Alwang and her brother Jerry Martorelli grew up in the family's construction business started by their parents who immigrated from Italy. Jerry, when building his own family home, couldn't find the stone and tile he liked here in Connecticut and traveled to Florida to have a relative help him. That is where he met Tony Ferazzoli whose showroom of stone and tile came highly recommended. Jerry found exactly what he was looking for and luckily had the business intuition to expand the Ferazzoli Imports business to North Haven, CT. To keep the "family" business going, Jerry pulled his sister fresh out of college into the business.
As the business grew a new location was needed and Ferazzoli Imports of New England made Middletown, CT its new home in 2001. Jerry and Roseann continued with their vision for more product offerings and custom services creating a destination known as The Galleria Design Center. This one-stop shopping destination housed numerous family-owned businesses: Galleria Stone + Tile, Galleria Floor Décor, Galleria Dream Kitchens, Art's TV and Appliances, Modern Plumbing Supply with products and services to meet a homeowner's design needs.
Over time, as Ferazzoli Imports grew and the Galleria Design Center expanded, the Martorelli family wanted their efforts to stand for more than just a place, more than a "galleria" destination - they needed a new name. In 2019, building off of the brother/sister bond and business partnership that began more than 30 years before, GEN for Gennaro and ROSE for Roseann became GENROSE.
Today, GENROSE Stone + Tile has expanded across the Northeast, with showrooms located across Connecticut, New York, Massachusetts, and New Hampshire and the Architectural Design Division partnering with clients nationally. The "Family" business includes immediate members of the family who are just beginning their careers and Jerry and Roseann look at all employees of GENROSE as family.
We're proud to announce we've just been nationally certified as a woman-owned business in the U.S.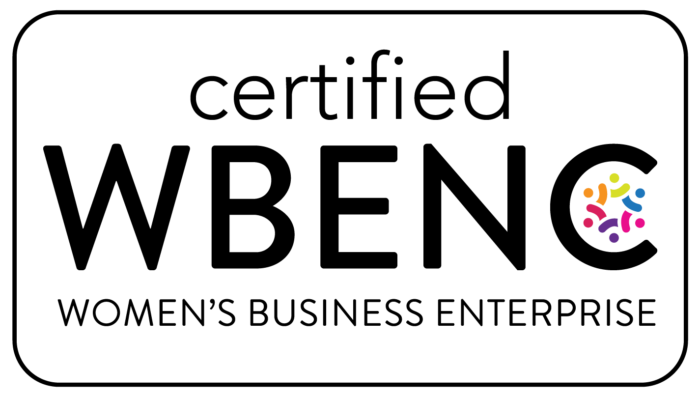 WBENC Certification is the most widely recognized and respected national certification for women-owned businesses in the U.S.