Personalize Your Project With Our Made To Order Custom Work
Our mitering and CNC capabilities enable a wide range of styles and applications.
Custom designed sinks and drainboards can be made to suit any project. Furniture pieces, planters and many other custom projects can be made using these techniques.
---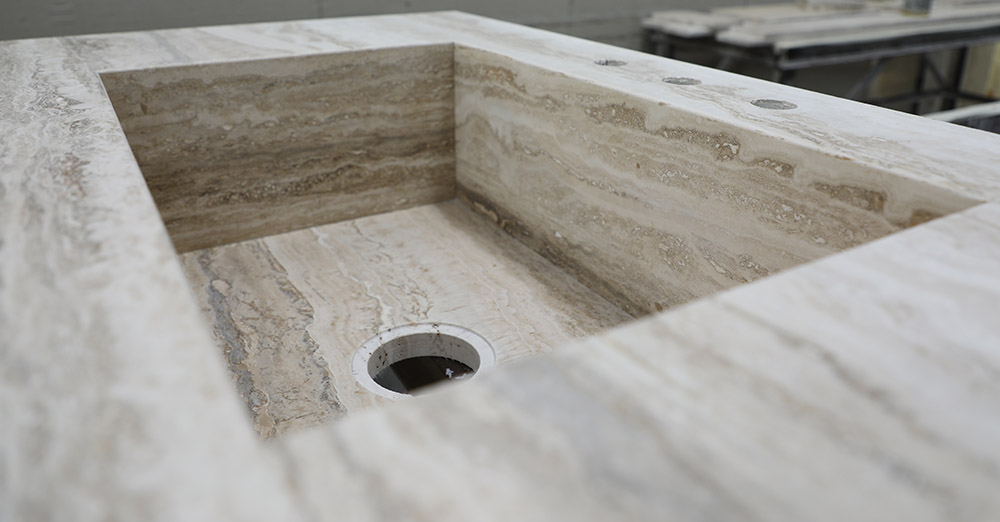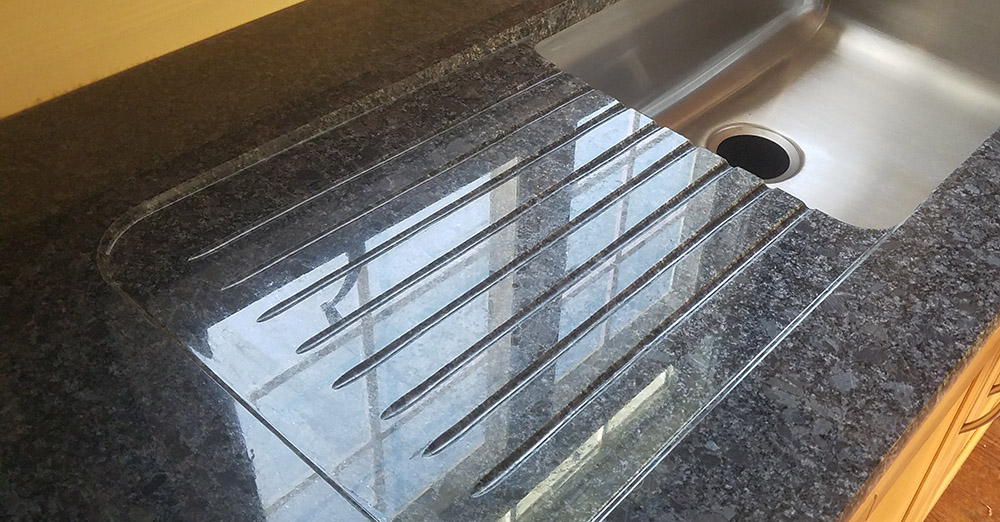 ---
MITERING is a special technique to cut the slab edges in a 45 degree angle so that when the pieces are mounted together, the veins will flow continuously and naturally creating a unique look of a slab assembly with no visible joints or cuts. This technique is widely used especially on kitchen island setups, where the slab tops are extended with side aprons, connected in a seamless corner joint.
---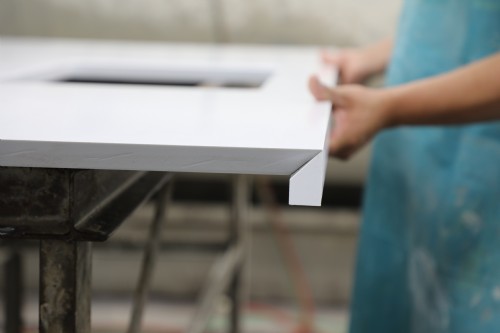 ---
Foam Backed Slabs
High flexural strength yet lightweight, our proprietary foam-backed slabs are suitable for a number of interior and exterior applications. Some uses are countertops with unsupported overhangs, wall cladding, elevator wall, boats, and exterior wall and floor applications. This material is also UV and acid resistant.

---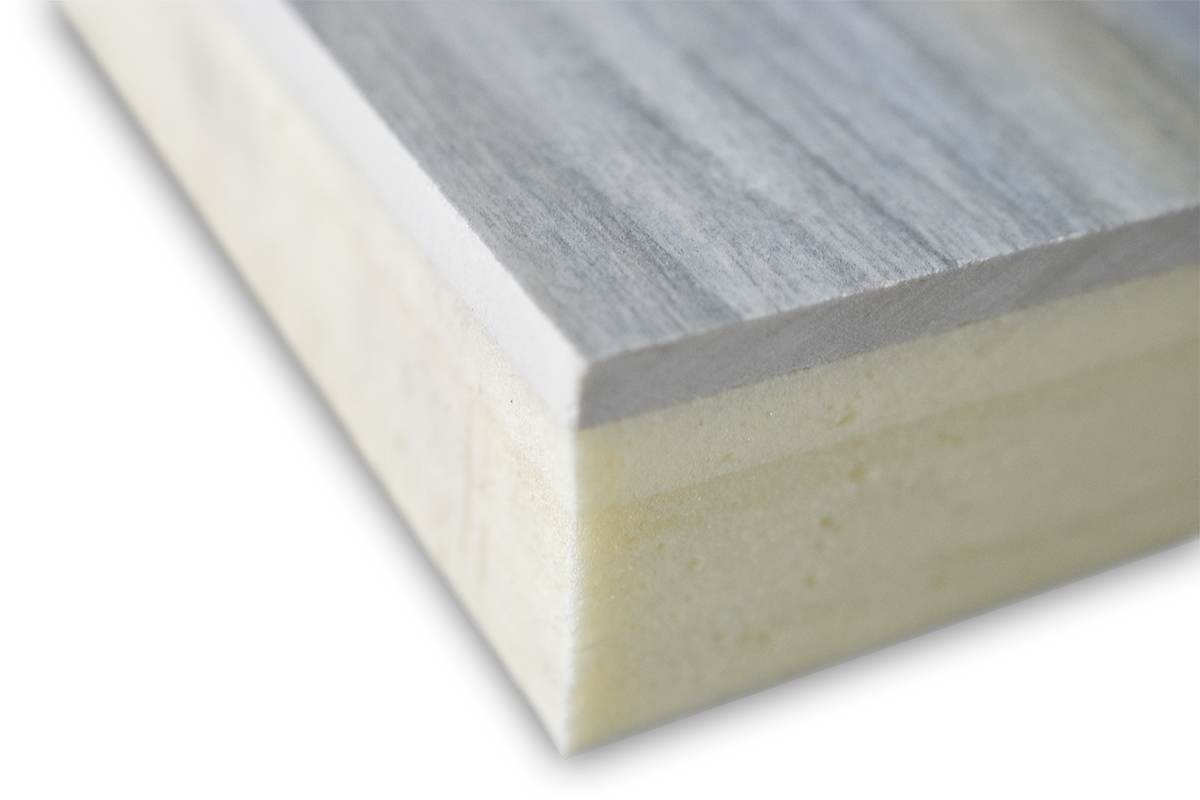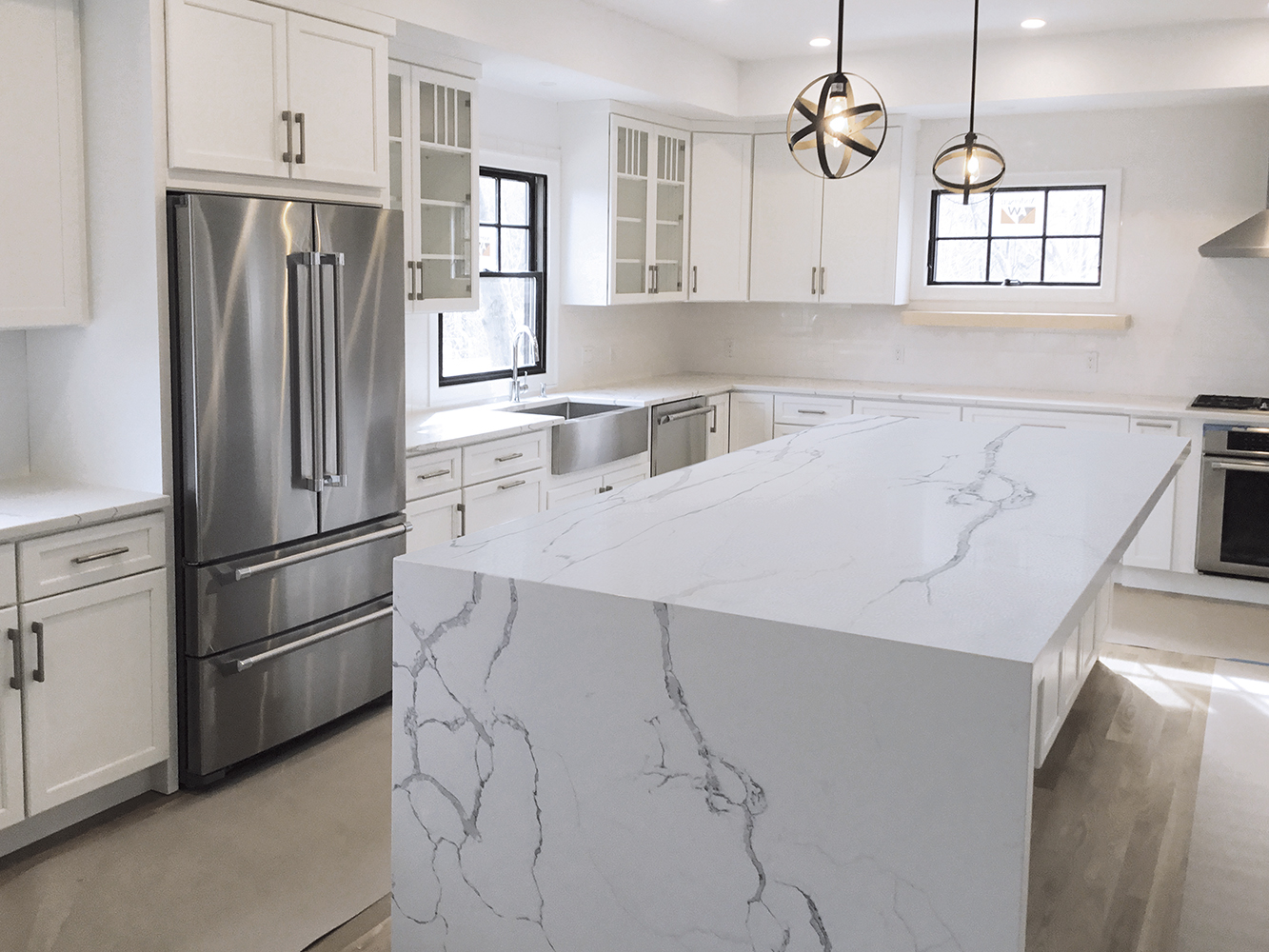 ---
Interior Slab Wall Installation & Exterior Facades
Interior walls and exterior facades can be custom cut to size and/or installed for direct attachment or ventilated installations.

---