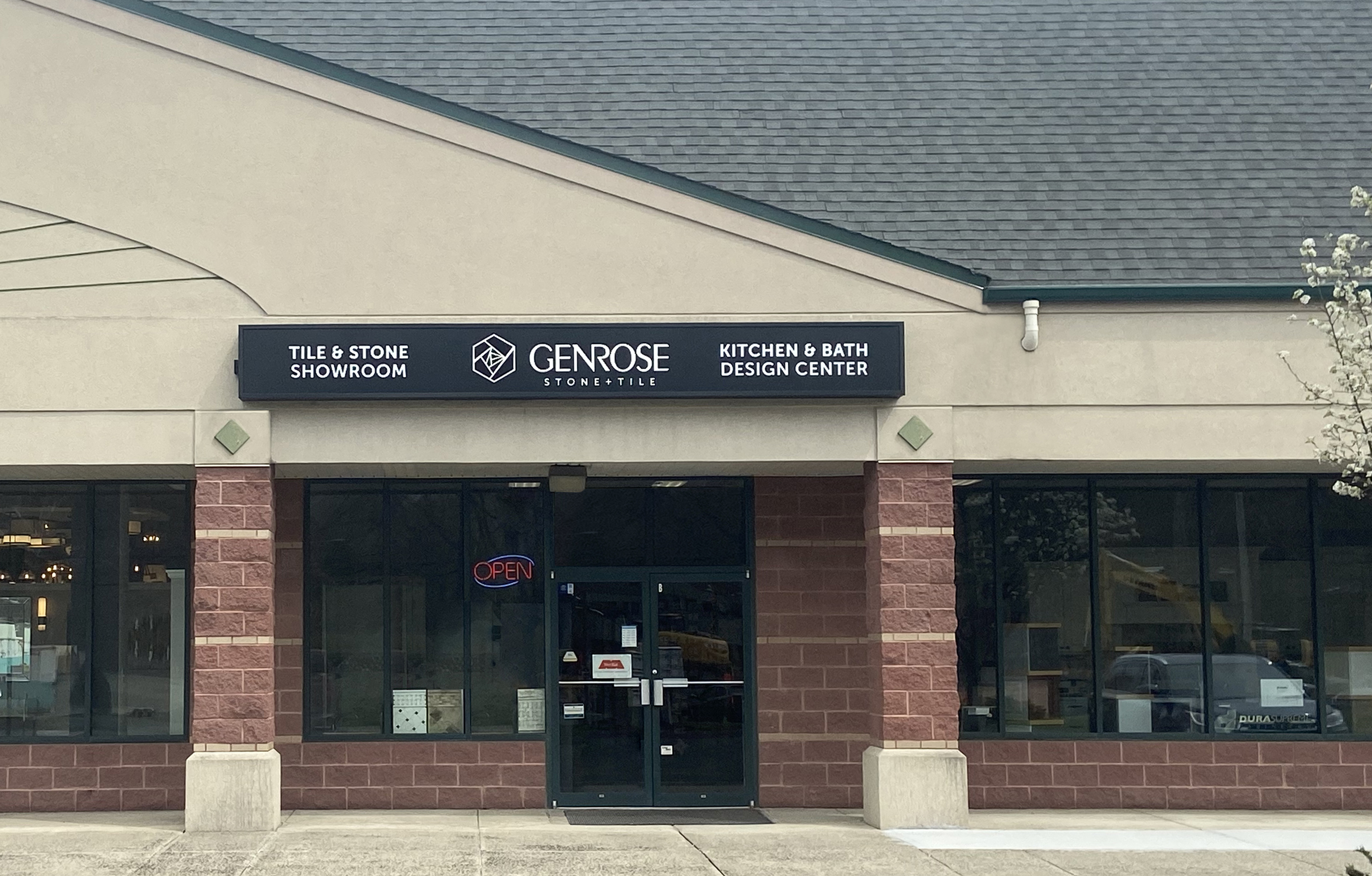 GENROSE Stone + Tile in Brookfield is located on Federal Road, and is known for having everything you need. Our showroom offers the latest stone and tile collections in porcelain, ceramic, glass, slate, mosaics, marble, quartz, quartzite, and granite. You'll also see lots of kitchen cabinets and vanities, outdoor cabinets and much more!
You've known us as American Tile and Stone for the past 40 years! Two generations of the Gregory family have been in the retail and wholesale tile business since 1972. Rus, the father, started importing tile in 1972, and named the store American Tile in 1982. Will, his son, got into the business in 1991. In 2009, the family decided to become part of Genrose Stone + Tile. We've also been selling cabinets since 2011. Our Kitchen Designer, Brian Matte, has 30 years of design and installation experience in the construction industry.
Experience, Knowledge and Customer Service
Since 1988, GENROSE Stone + Tile has brought quality products and a wide selection to our customers. Our Design Consultants and Architectural Design Division have been working together with homeowners, architects, designers, contractors and commercial developers to bring ideas to life. We strive to inspire excitement through innovative products and support.
Visit our Brookfield showroom today to get started!