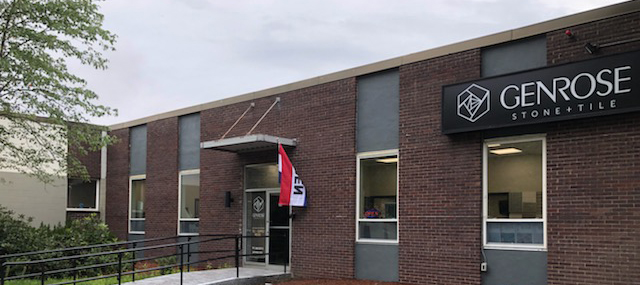 Experience, Knowledge and Customer Service
Since 1988, GENROSE Stone + Tile has brought quality products and a wide selection to our customers. Our Design Consultants and Architectural Design Division have been working together with homeowners, architects, designers, contractors and commercial developers to bring ideas to life. We strive to inspire excitement through innovative products and support. Shop the latest stone and tile collections in porcelain, ceramic, glass, slate, mosaics, marble, quartz, quartzite, granite and more!
GENROSE Stone + Tile in Massachusetts actually started in the 1940's as Wm. Smethurst & Son in Medford as a tile and glass tile installation company in the Boston Area serving some of the most prestigious Universities and residential customers. A need was realized by William and Harold Smethurst to supply products to other installers and developed the distribution and showroom business in Malden MA that still exists today.
Burlington MA has been an additional home to GENROSE Stone + Tile for 10 years and has just grown to an even larger facility. In 2010, Robert Smethurst Jr. noticed many installers that originally resided in the Malden, MA area were working in the suburbs of Boston and were looking for a local source for the product they needed and convenience for customers. Burlington, being the community that the Smethurst family was raised in, was a perfect fit for this expansion. This expansion proved to be the correct move with the showroom expanding yearly and leading to the new home @ 103 Terrace Hall Ave showcasing all of the products that GENROSE Stone + Tile has to offer.
All of our MA Showrooms share the same philosophy of quality service with quality products that has helped us to grow the business year after year!