Thin Porcelain
Lightweight and durable, porcelain slabs can be used in flooring, walls, countertops, showers, backsplashes, and around fireplaces. Because they are easy to clean and resistant to both stains and germs, porcelain slab surfaces are ideal for any room. Porcelain slabs are also a cost-effective option both for new installations and for remodeling over existing surfaces.
CUTTING AND FABRICATION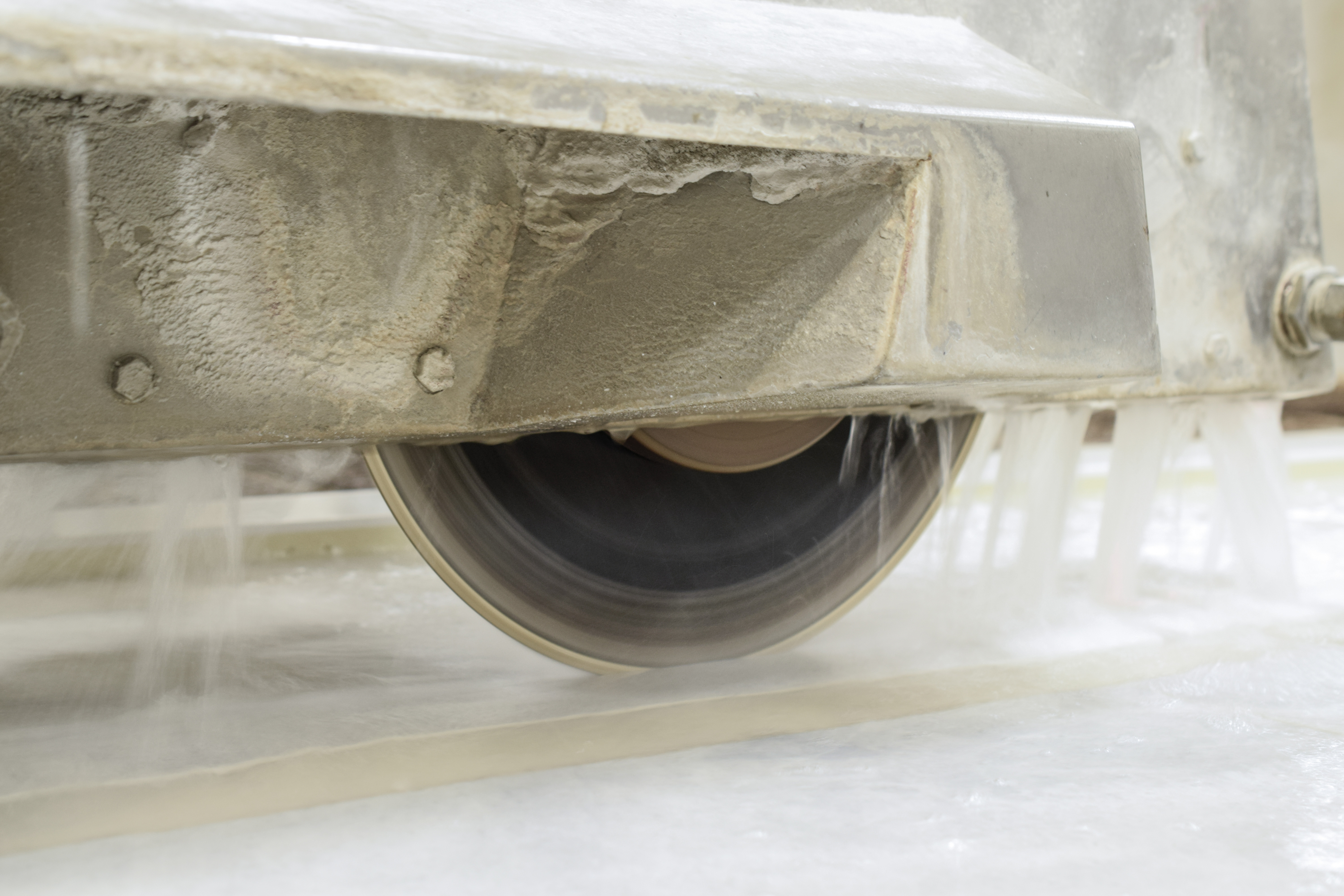 ---
Sawing
The slabs are loaded on a bridge saw, that was previously equipped with a porcelain diamond blade, and cut to shape into individual pieces. At this stage, the slabs still have the material for the aprons attached, to allow for book - matching of the veins from the surface of the counter into the front apron.
---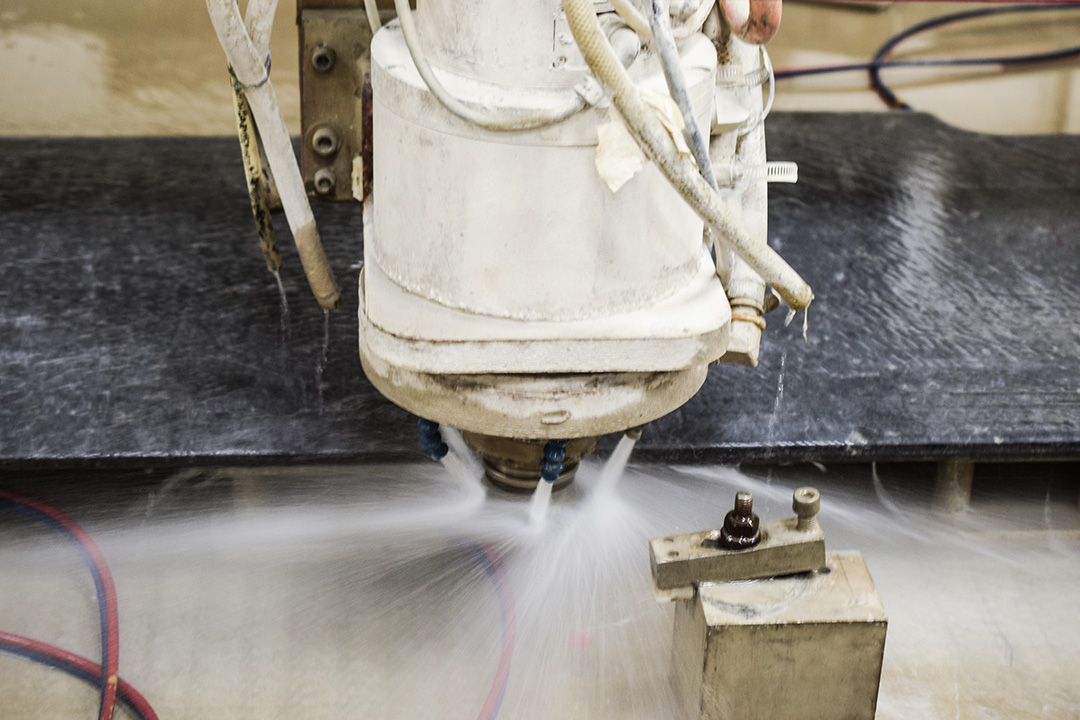 ---
Mitering
The individual pieces are mitred using a special mitring saw. The aprons are detached from the main pieces.


---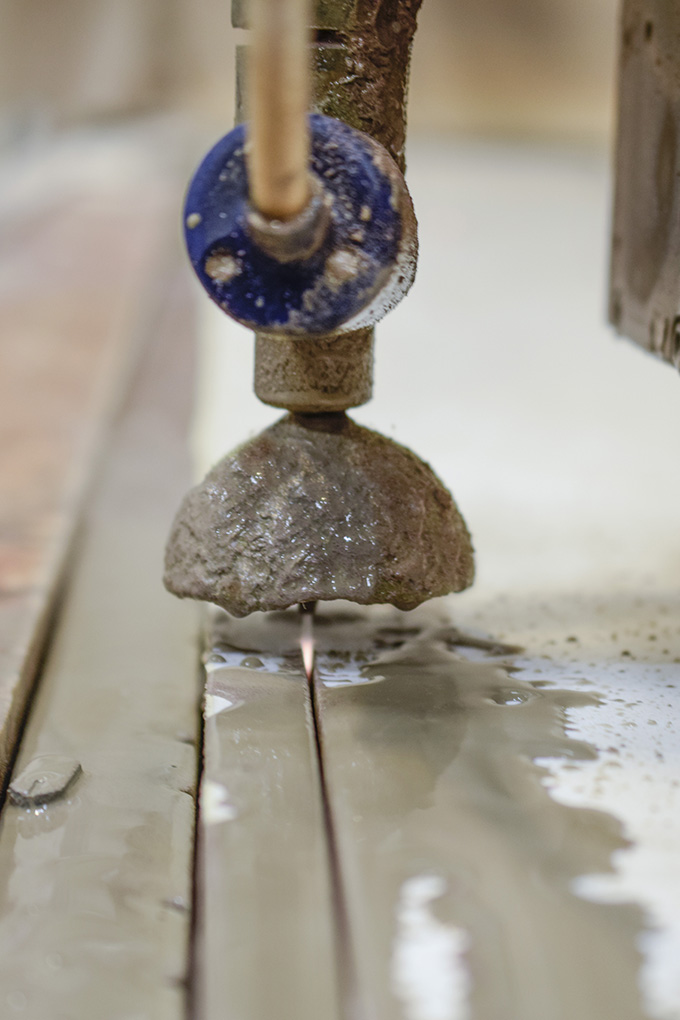 Water-Jet
All pieces that need holes or cut-outs are moved to the water-jet cutting machine, where they get re-cut using a high-pressure stream of water and abrasive.
---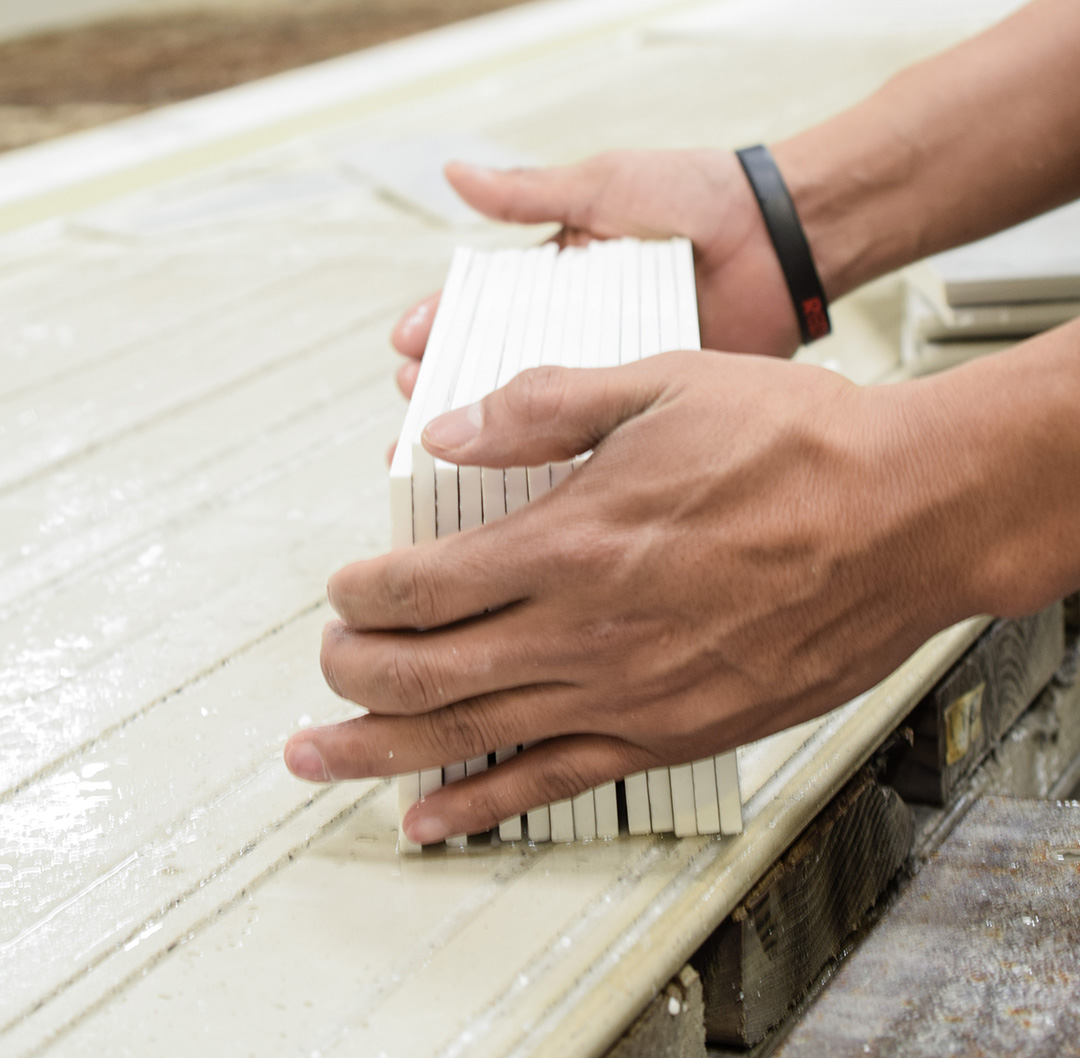 Laminating and Finishing
All aprons are laminated to their correspondent piece. Pieces are checked and re-finished where and when needed. At the end of this stage, all pieces are ready to be delivered and installed.
---