Featured Projects: Residential
We love to showcase our customer's finished projects.
Here is a sampling of just a few of the many masterpieces created by the talented folks at GENROSE Stone + Tile.
---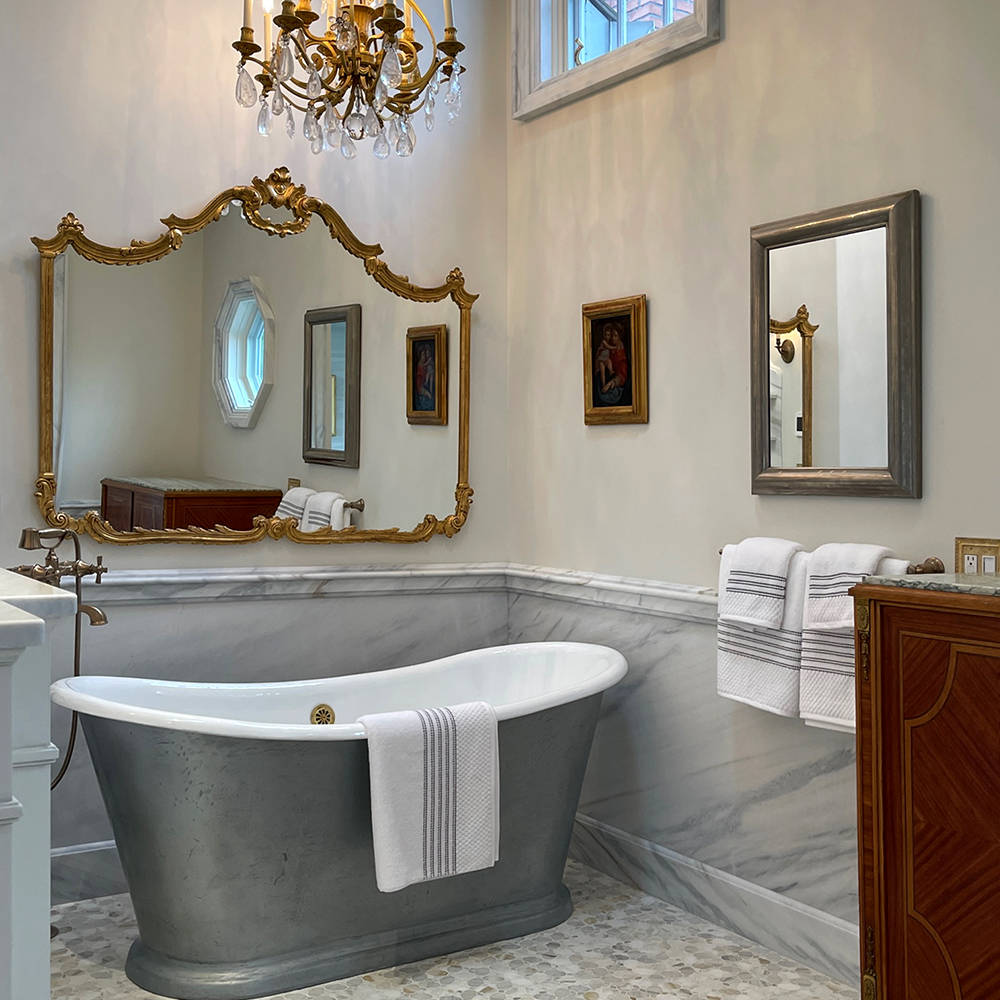 Precision fabrication and intricate molding demonstrates a mastery of luxury and refinement in this intimate space.
Design Consultant: Jenuarie Reyes
Designer: Scott Dolphin

---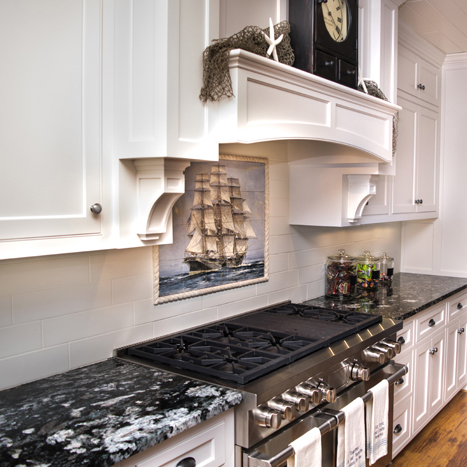 Sail away to a land of decadent design, where the beauty of a rocky coastline serves as inspiration for interior spaces. READ MORE >
---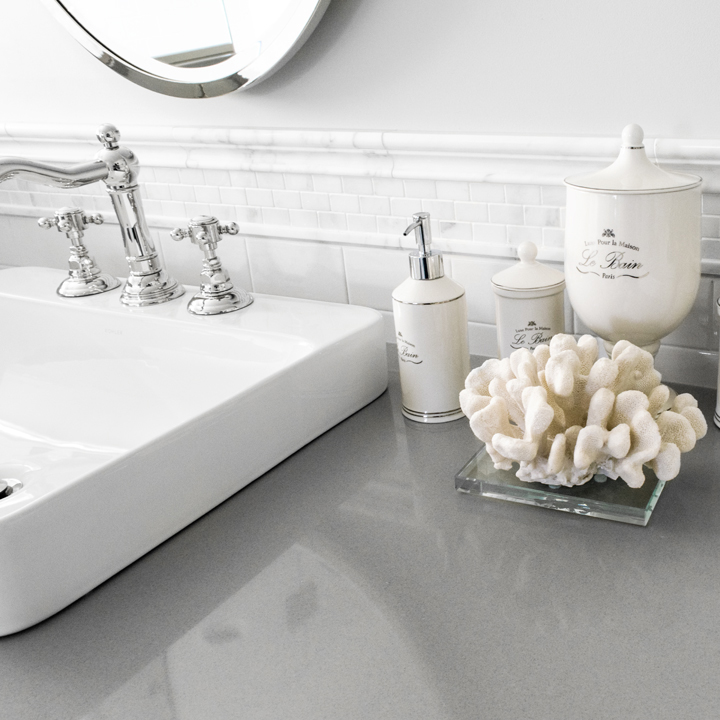 Like a modern work of art, polished chrome fixtures pop against a column of Eastern White marble. White crackled subway tile provides an elegant enclosure for the large walk-in shower in this exquisite master bath. READ MORE >
---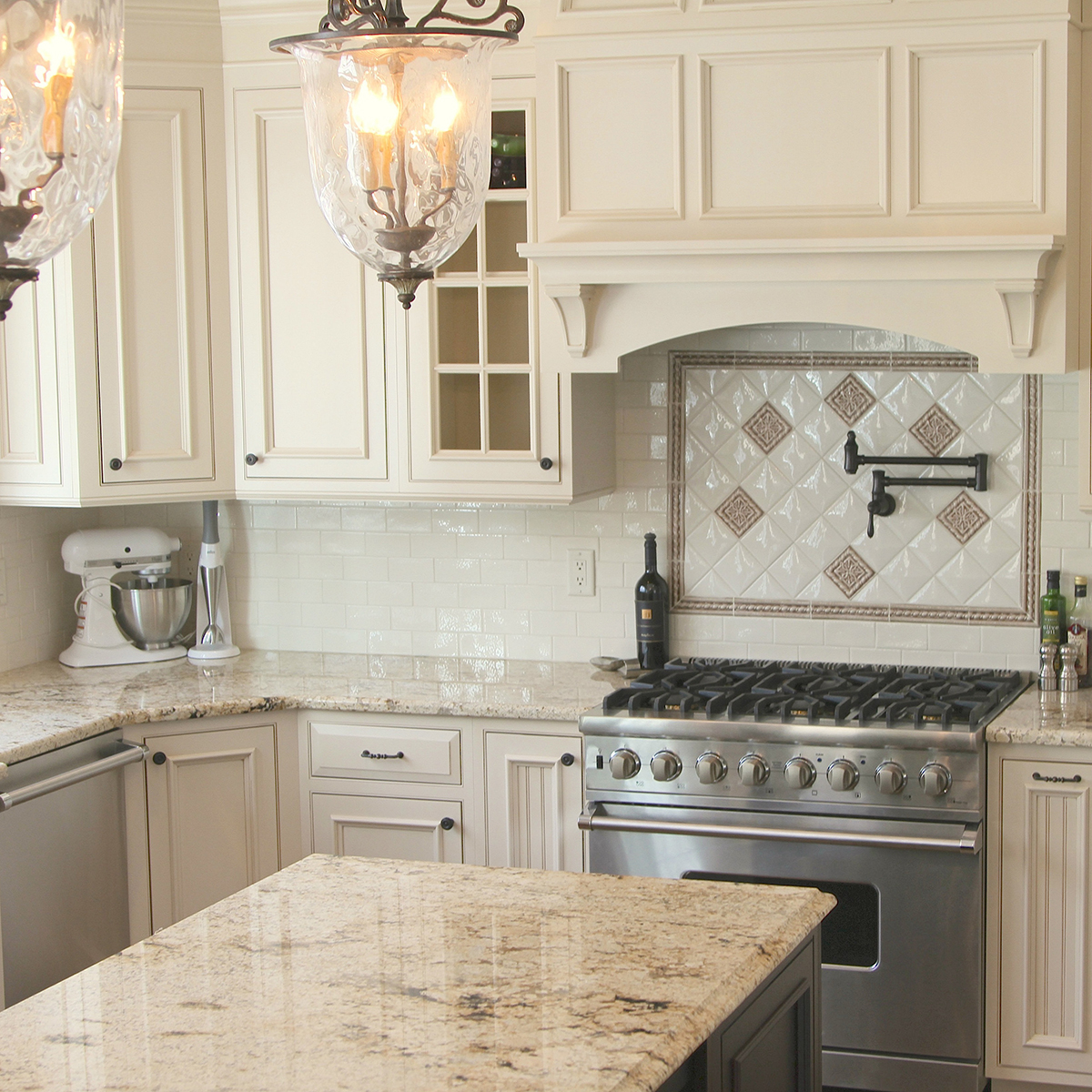 Creams and chocolates melt together, making for a truly delectable design in this kitchen. READ MORE >

Builder: Haley Built Homes

---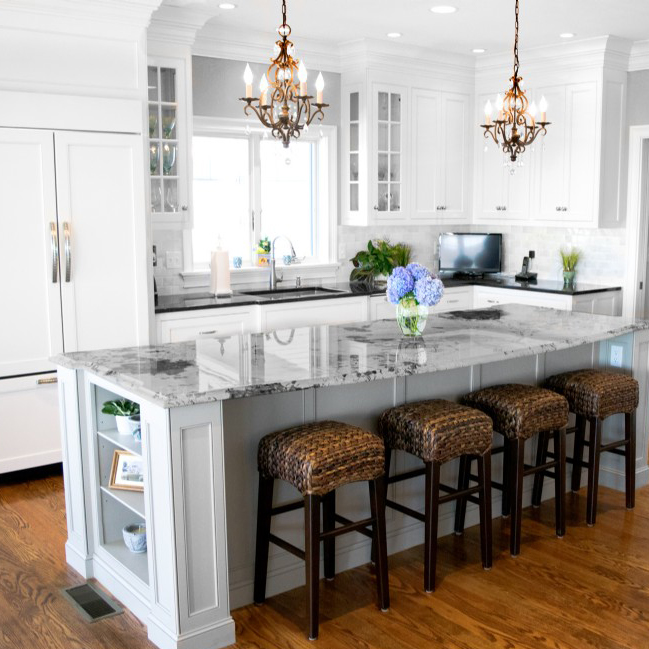 Subtle hints of sea-washed blues, shell greys, and toasty sands are sprinkled throughout this Westbrook beach house to create a simplistic and relaxed ocean-side vibe. READ MORE >
Design Consultant: Diane Miner
Tile Installation: George Desrosiers
---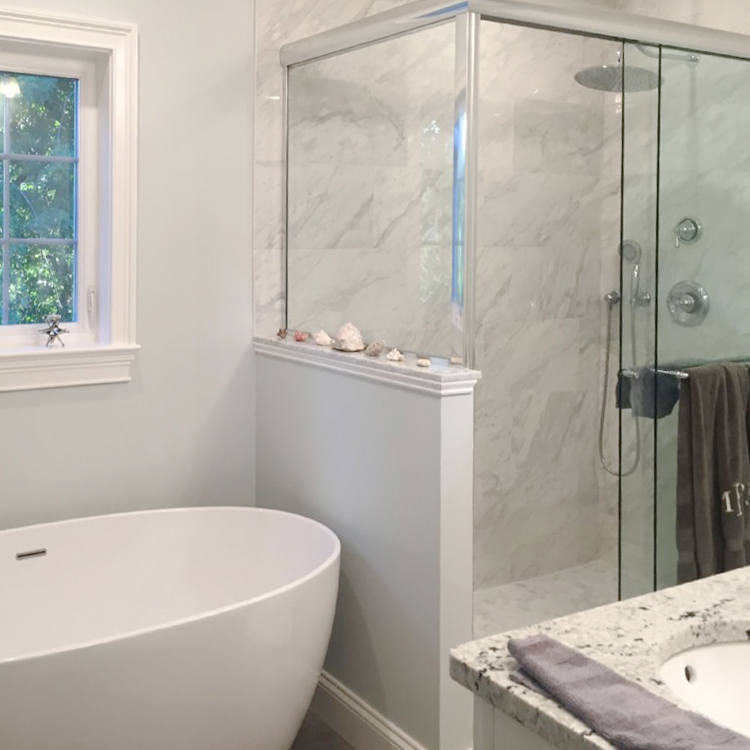 White and Grey is the perfect combination to pair when you are looking for an ultra-modern or contemporary room. READ MORE >

---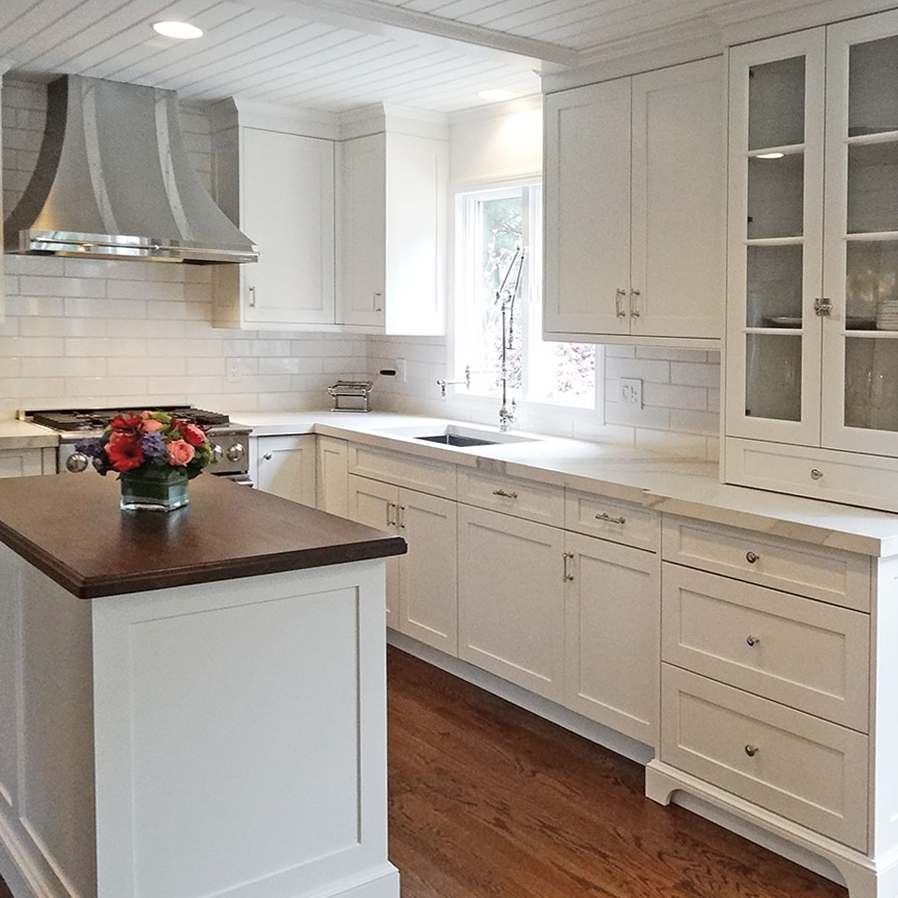 The owners of this CT shoreline beach house sure have a pulse on what's trending in the world of interior design. Crisp white cabinetry and a glossy backsplash lend a light, airy feel to this classy kitchen. READ MORE >

---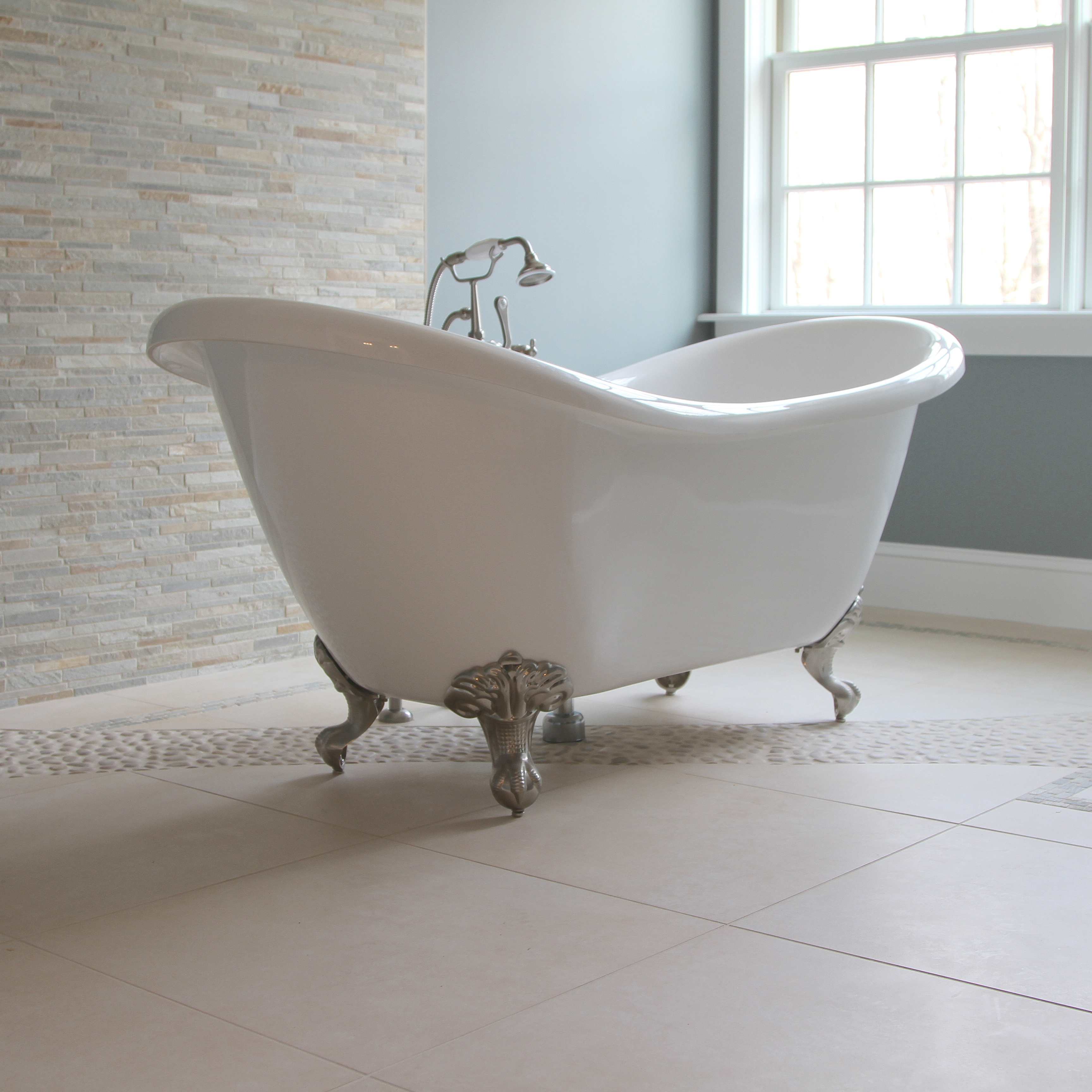 Follow the pebble pathway (shown here in River Rocks Beige) and take a trip back through time. The vintage claw-foot tub featured in this master bathroom serves as tranquil elegance and the perfect place to soak tired feet. READ MORE >

Builder: Haley Built Homes
---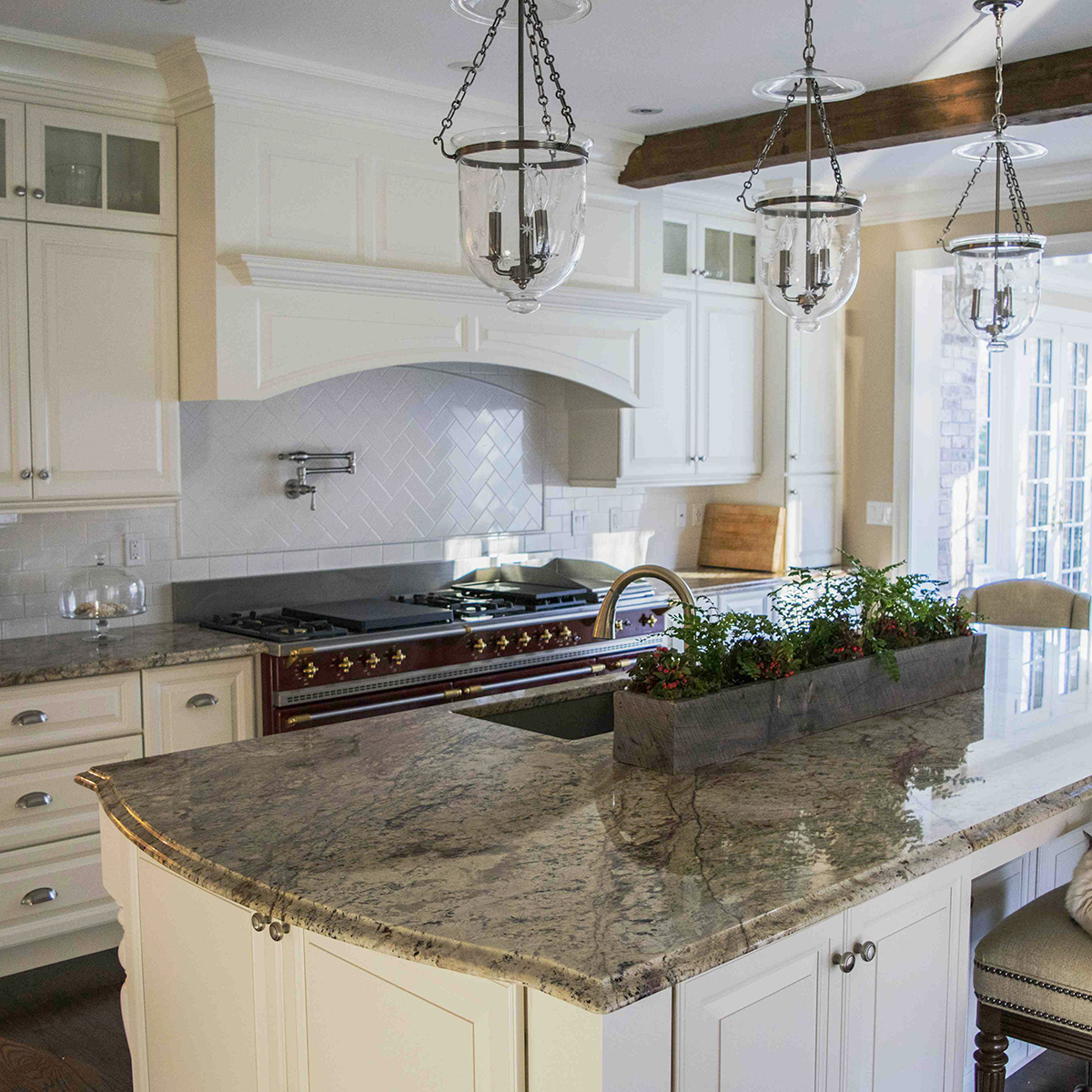 Regal riches flow freely through this delightful CT riverside home. READ MORE >

Design Consultant: Joyce Linton-Asermely

---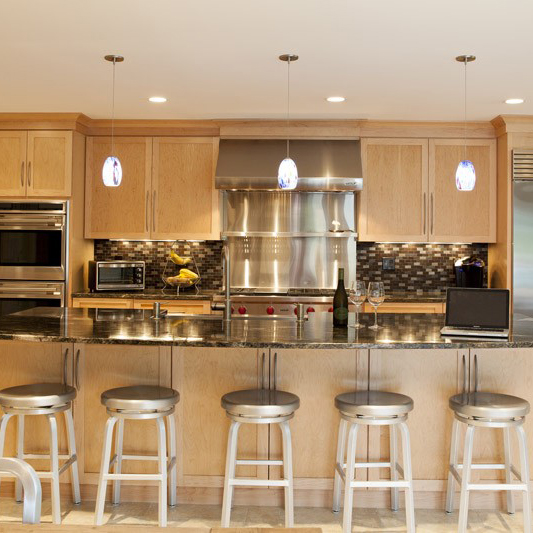 Walbridge Design Build used our products to create a work of art in this dream kitchen. READ MORE >

Featured Designer: Diane Miner
Featured Builder: Walbridge Design Build
Photography By: Amber Jones of Studio Pura

---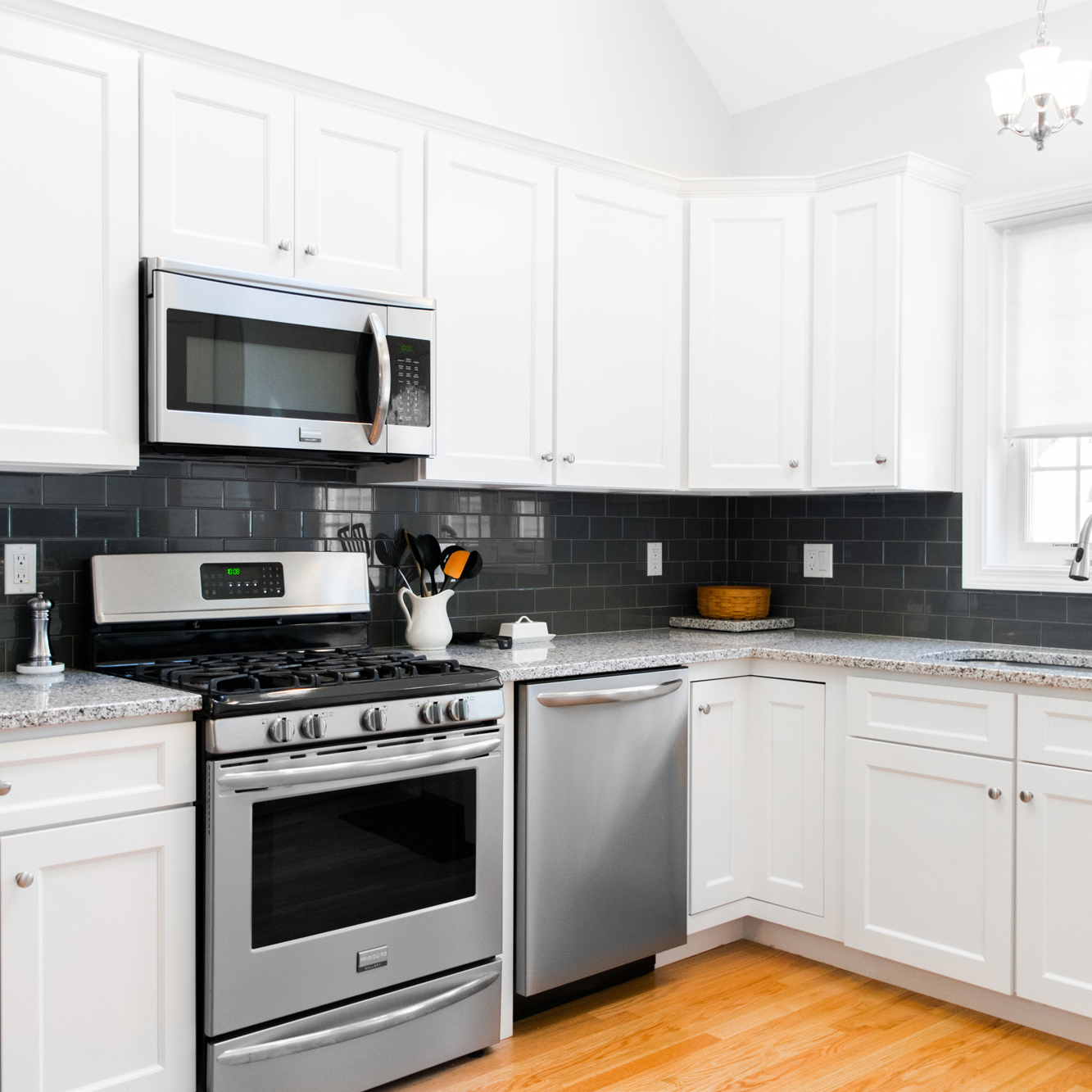 Smoky charcoal subway tile creates a bold stripe that divides the cotton white cabinetry in this modern kitchen. Each piece of 3x6 tile featured in the backsplash (Streamline by Florida Tile in Gunmetal) gently pulls the gray specks of the Luna Pearl Granite to the surface. A daring mix of dark and light simply unite all the elements of this space in a timeless way. READ MORE >

---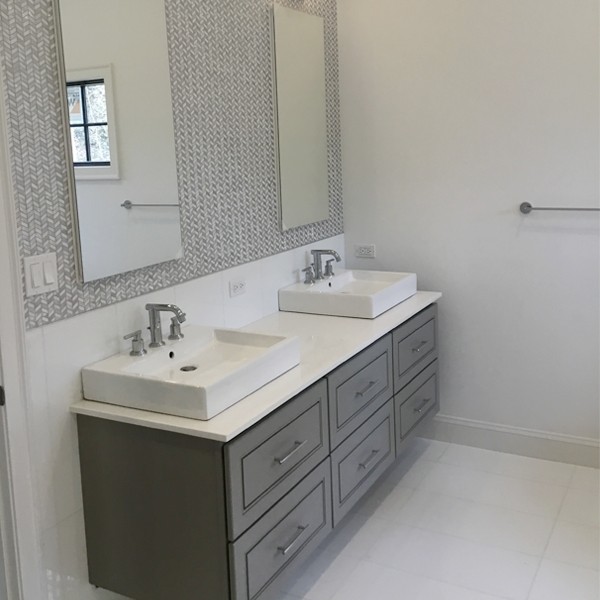 The use of white shapes and designs has been a popular trend in today's modern home designs. READ MORE >

Featured Builder: Clarke Construction

---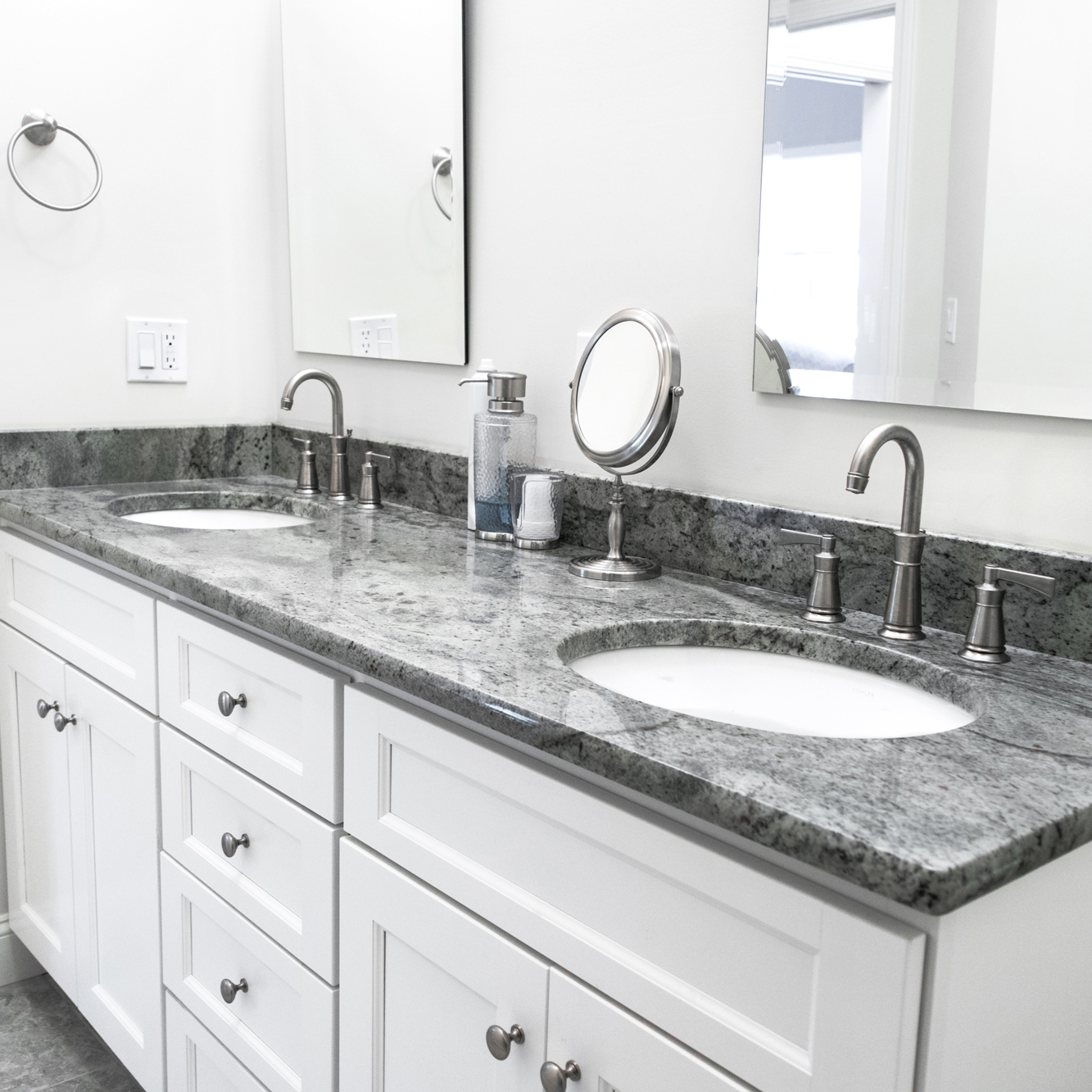 Both bathrooms in this Connecticut home showcase the greatness of gray. The single-sink vanity top, fabricated from Santa Cecilia Light Granite, steals the show in the guest bath. READ MORE >



---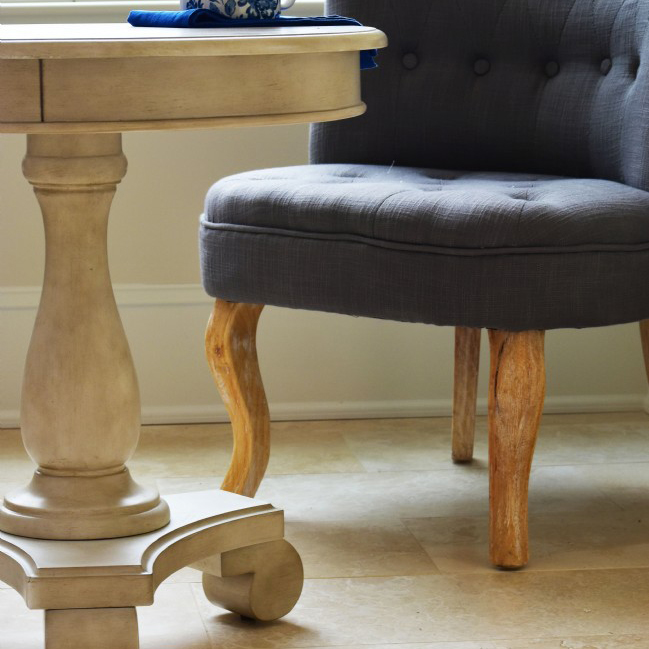 In the heart of Connecticut's river valley, stands a newly renovated farmhouse. Authentic rustic meets thoroughly modern in this spacious and luxurious home. READ MORE >

Designer Kitchen and Bath: Diane Miner
Design Consultant: Diane Miner
House Design: Klausen Construction

---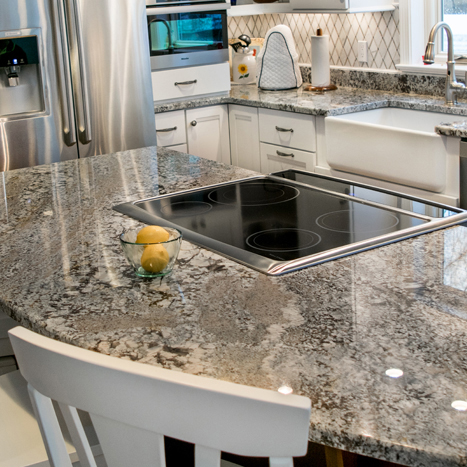 Solid surfaces set the style for this CT shoreline home. The veining of the granite countertop energizes the kitchen, creating a rippling effect of warmth. READ MORE >

---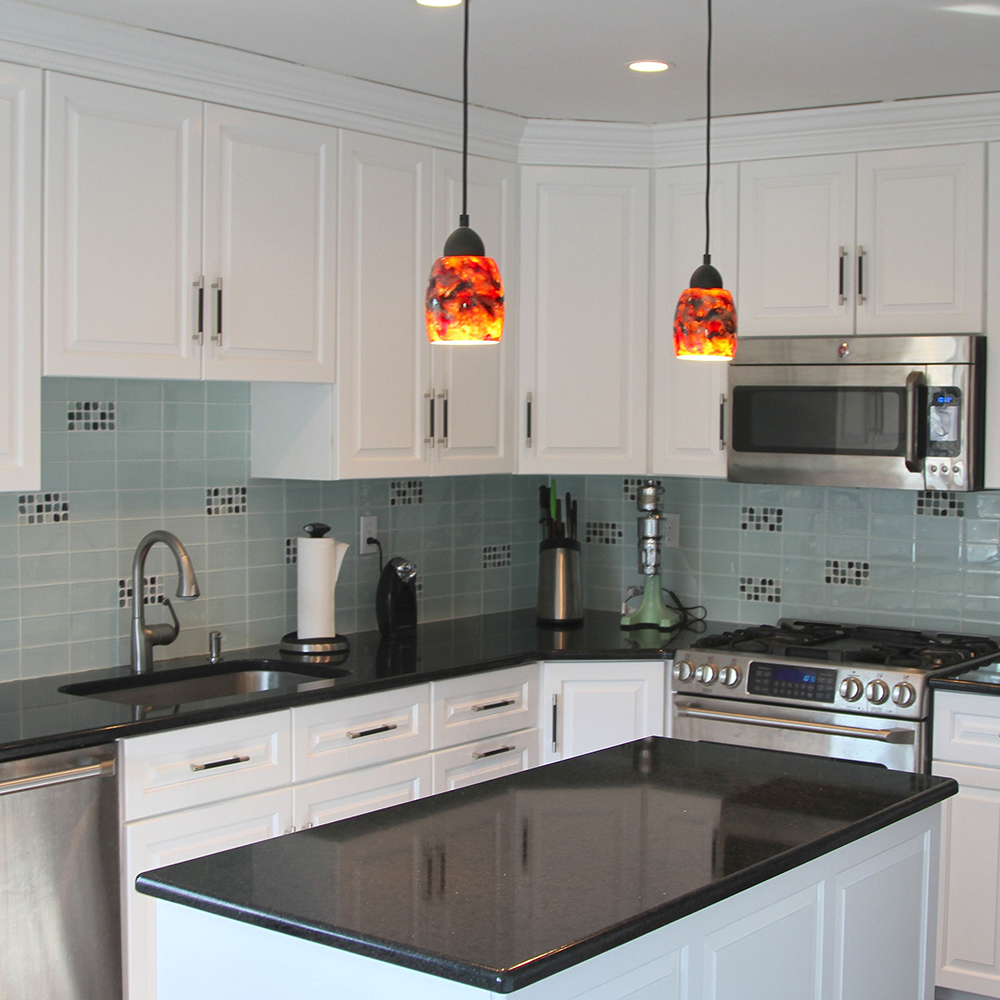 This kitchen is a mix of retro and reality, showcasing a patterned glass backsplash, crisp white cabinets, and glossy black countertops. READ MORE >

---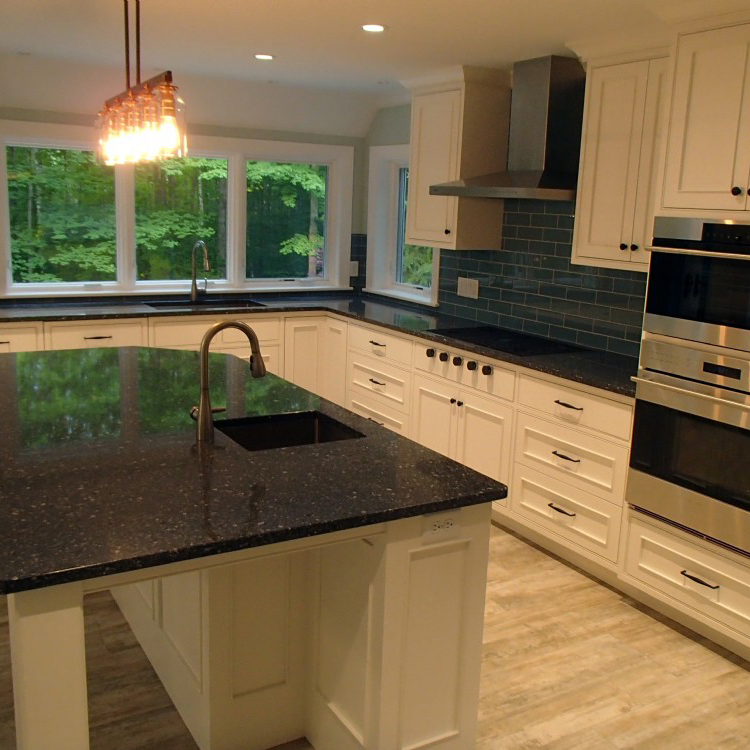 This beautiful kitchen combines the natural textures of a wood look floor with a glossy ceramic tile for a warm and inviting kitchen. READ MORE >

---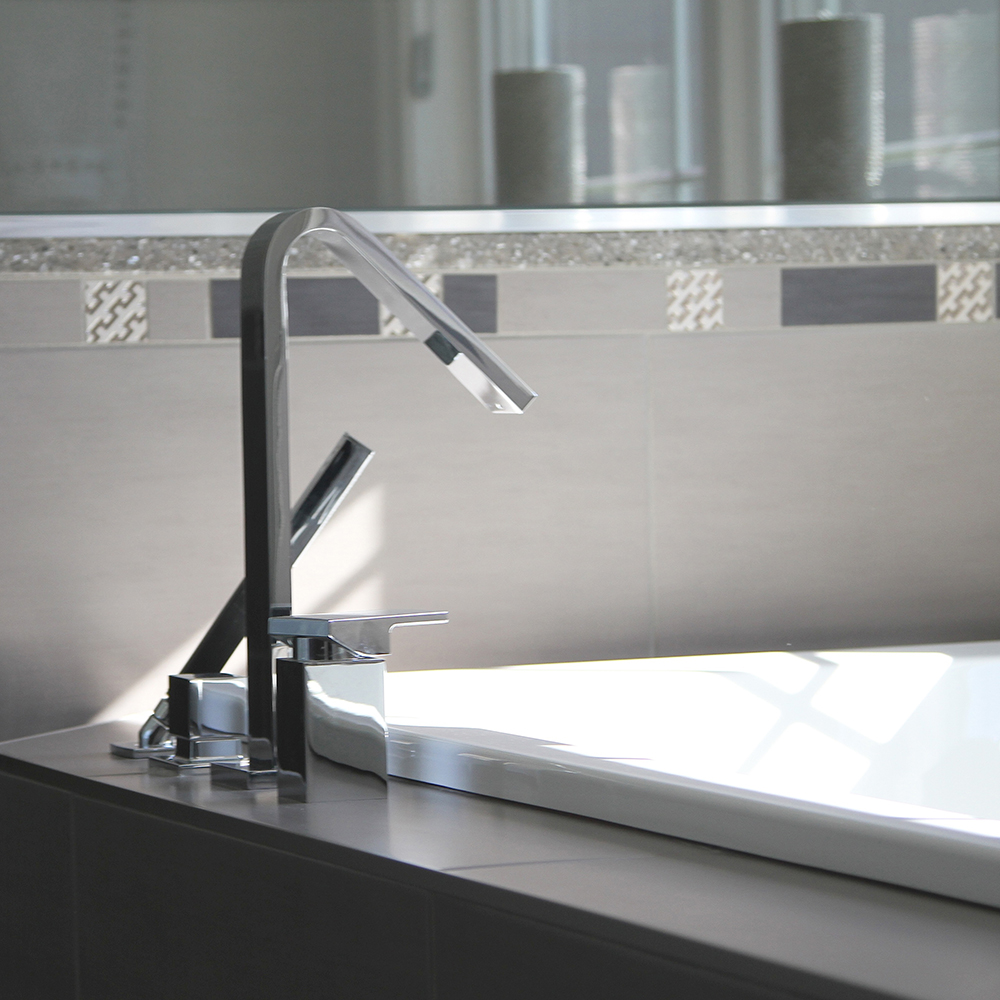 Warm sunlight spotlights long pieces of 12x24 tile in this elegant contemporary bathroom. READ MORE >