Azerocare
Description
Natural stone is a hallmark of elegance and sophistication.
Bringing a piece of the earth into the kitchen, bathroom, or entryway elevates the space like no other design feature. However, maintaining the beauty of natural stone requires diligent cleaning and caution, in order to prevent staining, etching, or other damage. If you have ever wanted to use marble for a project, but found your client hesitant to commit to the maintenance, you'll love what we have to share.
What is Antolini's Azerocare Natural Stone Treatment?
A new treatment from Antolini, the leading innovative producer of natural stone and vanguard of the industry, stands to revolutionize how we use and think about natural stone.
The newly-developed treatment, called Azerocare, protects from the most common damage to kitchen and bathroom countertops, while preserving the characteristics and colors of natural stone. Through an advanced treatment process implemented by Antolini during their preparation of the stone, Azerocare marble transforms into a durable, bacteriostatic, UV-resistant surface, protecting the one-of-a-kind designs created by nature. The new properties open up expanded marble application opportunities, in homes and businesses, particularly as the Antolini Azerocare treatment increases the hardness of the stone by 50%, protecting against the most common causes of damage and wear to natural stone.

Etch Protection
Acidic foods, such as lemon juice and vinegar, can damage untreated stone and leave etches in the surface. For kitchens, bars, and restaurants, the possibility of etching can be a heightened concern, as these surfaces are often exposed to foods and liquids that can eat away at the stone. The Azerocare treatment protects against etching from acidic foods that can damage untreated stone. Clients who love to entertain will welcome the increased durability.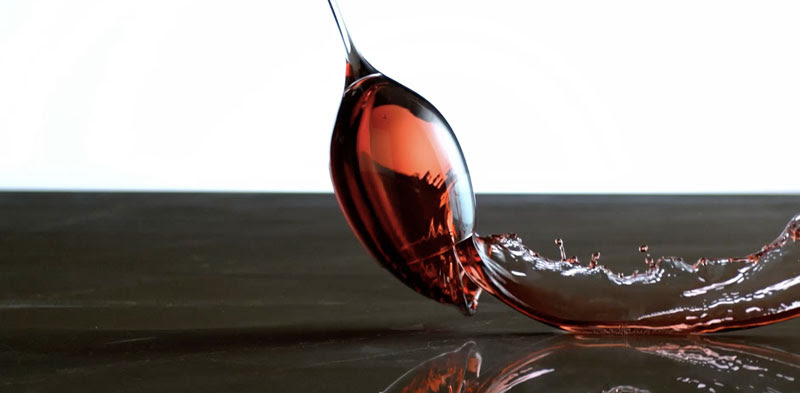 Stain Protection
Like etching, stains can develop on more porous natural stones when they soak up oil, grease, or stain-prone liquids. Commercial bartops, kitchens, dining tables, and other surfaces where food and drinks are prepared or served run the risk of having their beautiful designs become mottled with reminders of spills and splatters. With Azerocare, marble becomes nonporous, so it will not soak up oil, grease, or stain-prone liquids. Berry juice, coffee, soy sauce, wine, and more will wipe right off, without a trace. The nonporous nature of Azerocare-treated marble countertops also means they will not be damaged by standing water -- perfect for busy kitchens or bathroom vanities where spills and splashes are inevitable.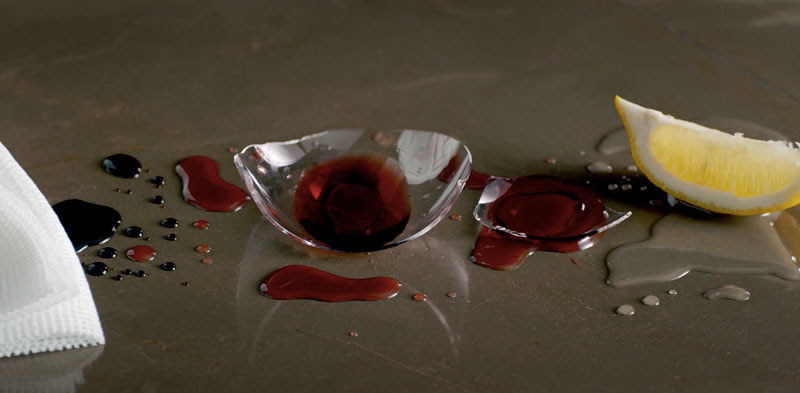 Easy To Clean
Many natural stones require diligent upkeep, including special cleaners and polishes, in order to prevent damage to the stone and keep the surfaces looking their best – not the most practical solution for busy spaces owned by busy people! The Azerocare treatment streamlines the maintenance requirements for the stone by imparting upon it bacteriostatic properties, which means that bacteria will be stopped from reproducing on the stone's surface. This hygienic solution allows the surfaces to be easily cleaned with nothing more complicated than soap and water – no need for harsh chemical cleaners or special polishes. For those spills that require something stronger, however, bleach, ammonia, and other chemical cleaning agents frequently used in commercial spaces will not be absorbed into the stone – meaning no residue will be transferred to the food prepared in this space.
UV-Resistant
Marble treated with Azerocare does not react to UV rays, so the durability and beauty of the stone will not be compromised by regular exposure to sunlight.

Each Antolini Azerocare-treated marble is selected based on superior beauty and a test of its properties, to ensure that only the most exceptional stones are offered to the public.
---
---
Azerocare is a treatment implemented by Antolini during the stone preparation process. It is an exclusive treatment that can be applied only by Antolini, not available for stones other than those specifically treated by Antolini. The treatment itself is not available for purchase or application, as it must be applied by Antolini at the facility, during the stone preparation process.
Azerocare-treated natural stones cannot be refinished after the stone has left the Antolini facility, as this will compromise the stone's treatment, removing the extra protection and durability provided by the Azerocare treatment.
Edge Profiles for Azerocare-Treated Marble
Azerocare-treated marbles can be customized with a variety of edge profiles, in the same way as a standard natural stone. The fabricator selected for the process will be the one to present the complete list of edge profiles they offer. Some of the most common natural stone edge profiles include Ogee edge, Waterfall edge, Reverse Waterfall edge, Cove Ogee edge, Bevel Edge, Double Bevel edge, Reverse Bevel edge, Plater edge, Chiseled edge, Bullnose edge, Demi Bullnose edge, Double Pencil edge, Mitered edge, Eased edge, and Round Double edge.
---
---
Other Antolini Technologies
Azerocare is one of the many developments by Antolini that demonstrate the company's commitment to innovation and new technology to perfect and showcase the best of natural stone. For delicate stones like marble, Antolini offers their revolutionary Antolini Vacuum Process, or AVP® to enhance the durability of their stones. Through the use of the most innovative vacuum technologies, this process infuses the tiny fissures and crevices of each natural stone slab with special resins of the highest quality, specifically and exclusively made for Antolini. By strengthening the entire thickness of the slab, even very rare and delicate materials can be safely and effectively processed.
Some of the most sought-after and rare materials, like onyx, alabaster, breccia and quartzite, are otherwise too brittle or easily-damaged to be used as a countertop surface. In some cases, they wouldn't even make it past the fabrication process, as the act of cutting or polishing the slab would cause it to crack, splinter, or shatter. AVP® increases the cut resistance of the surface, allowing it to be used in different shapes and applications.
Through this process, as well as the Azerocare treatment, Antolini opens new possibilities in the applications of natural stone, ensuring that they can withstand the demands and traffic of busy commercial spaces, or hectic households. The AVP® process enables Antolini to offer materials that otherwise, due to their fragility, would have very limited applications, for use in wall cladding, backsplashes, fireplace surrounds, and even flooring. Fortified by AVP®, a slab can withstand foot traffic, heavy weight loads, hard impacts, and more, as it will flex rather than breaking under pressure.
Overview
Overview

THE NEXT REVOLUTION IN NATURAL STONE.
Azerocare is a revolutionary and unprecedented treatment for natural stone. Without sacrificing or affecting colors and characteristics of natural stone, Antolini's Azerocare treatment is the first ever of its kind to offer protection from etching and staining, caused by acid-based food elements, oil, fat, and grease. The Azerocare treatment does not react to UV-rays and increases the superficial hardness of the material by 50%. It is also an antibacterial treatment and only requires neutral soap to wipe down the surface after usage.

Azerocare treatment is only available on select, polished slabs by special order. See Azerocare for more info.